Inspeerity in Top 100 Fastest Growing Companies in 2022
We're happy to announce that we've been recognized as one of the leading companies on Clutch [see the press release]. The B2B website's latest research reveals that Inspeerity is one of the Top 100 Fastest Growing Companies in 2022!
The rank is based on an absolute revenue growth rate from 2019 to 2020, and we've grown over 131%.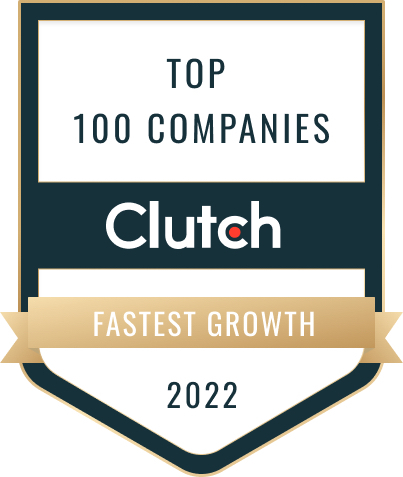 Since 2018 we're tackling business challenges as payments, fraud prevention, and growth, all the while creating a great experience. We have worked on projects big and small, with customers from all over Europe. But in the end, the goal is always the same: to help customers overcome real problems and grow their business. At the same time creating an environment where we learn, feel valued & simply enjoy being.
It's great to see our work being recognized!
About Clutch
Clutch is a B2B ratings and reviews company that strives to connect service buyers with the vendors that will help them bolster their business performance. Clutch has been recognized by Inc. Magazine as one of the 500 fastest-growing companies in the U.S. and has been listed as a top 50 startup by LinkedIn.
Feel free to read the full reviews on our catalog of reviews for an in-depth look at our partnership process. Check out the most recent reviews that we've acquired through the B2B platform.
Looking to build innovative digital products?
We're here to help! Consult with us, and let's see how we can bring your ideas to life.