Proba Mikrofonu VI, Anniversary Edition
Proba Mikrofonu VI, Discover how we celebrated a milestone
It's that time again where mics are checked and brave souls take to the stage. But what made this year's event unique?  
Celebrating an Anniversary
This Próba Mikrofonu was special.  Well, the team always make it special, but this time round the sixth iteration marked our one year anniversary. It's hard to believe that one year ago Próba Mikrofonu was created with one goal in mind. To improve our team's soft skills. The team have heard some powerful voices over the last year.  And, if truth be told, it's been a fun journey so far. To mark our anniversary, the organizers decided to change up the usual formula and add in a few extras.
How Flashbacks, Cupcakes and Quizzes made the night
The night started off with a flashback to the previous events. Seeing memories from the previous iterations set the scene before this year's host, Adrian Oleszczak, took the stage. Keeping the night on track was a difficult task. But according to the reviews, Adrian did a fantastic job.
Between the talks Adrian hosted four rounds of questions. Do you think you could answer questions about the previous Events? Well, those that did won special vouchers. Custom emotes from marketing, a personalized poem or skipping the line for the microwave. 
An anniversary wouldn't be complete without sweet celebration. During the midway point the lights went up and our helpers brought trays of cupcakes. Some lucky people managed to grab a second one. But I'm not here to shame anyone for that.
The night wasn't just centered around cupcakes and questions. Most importantly we had some fantastic speakers. 
Próba Mikrofonu welcomes first external speaker
Another change to the formula was this time an external speaker came along for the ride.
It was the first time Próba Mikrofonu has had an outside speaker.  We're are thankful to
Patryk Zajko
for saying yes and sharing his knowledge.  Coming from a Java background, Patryk took the crowd over the Open Web Application Security Project's
(OWASP)
top ten security risks. Patryk presented a detailed account about the main security risks that the modern era face. From Broken Access Control to Software and Data Integrity Failures, he took his time to explain even the most complicated of data in an easy to digest way.
What is the key to a perfect presentation?
Next on the mic came Marcin Łowczyński. With his passion for sales, it was no surprise that he sold the audience on his skills. He took the audience on a ride by discussing the journey to find a solution and giving the perfect presentation. 
Marcin discussed the key to managing conflict effectively. Which  is to understand the different stages of conflict. By recognizing the signs of each stage, we can learn how to respond in a way that will help resolve the issue. 
He also gave clear and honest advice about giving a presentation, how to tell a story and how to approach the room. It was a must watch for anyone looking to give a talk. 
Everything you wanted to know about Blockchains
There's been a lot of talk lately about blockchains and their potential to revolutionize the way we interact with the digital world. But what exactly are they, and how do they work?
Luckily, we had Adrian Toczydłowski on hand to take us through the answers. If you ever wanted to know the ins and outs of Cryptocurrencies, Adrian would be your go to guide. Comparing both Ethereum and Bitcoin Adrian showed off his knowledge. Taking us through a variety of topics linked to blockchains all the way to NFTs.
Adrian showed that he had a real passion for the topic!
How do you turn your ideas into clients?
It's safe to say Mateusz Krysztopowicz has a passion for start ups. It's well known fact. That's why his talk centered around the journey from having an idea to having your first client. A case study looking at his own journey in the industry.  He discussed the key points needed at the early stages of development all the way to initial talks with clients. If you wondered what the journey would be like, then this would have covered all your questions. 
This wasn't Mateusz's first time giving a talk. Listening to review's later, a highpoint of the night was the difference between his first talk and this one now. It's a reason why we run these nights, to give people the chance to improve their skills. And to see how it has helped is just the encouragement needed to keep these nights going for the long run.  
Although not a first (that was Próba Mikrofonu V) we streamed the event live. Those that couldn't attend could still participate from wherever they were. And seeing as we have employees all over Poland, it's great to be able to include as many people as we could.
The technology on display was a step up from last time. With multiple static camera angles and a roaming shutterbug. There wasn't a minute of the event that was missed.  
The event gave our team a lot more to do than just practice soft skills. As one behind the scenes member put it "It was great playing with the tech and taking on a new role".  
One year ago we couldn't have imagined how things would have turned out. It's been a delight to see the improvement in recurring speakers. That was the main goal from the start and to see it come to fruition made it worthwhile. Thank you to all the speakers, the host, all those who worked hard behind the scenes. And to everyone who came along to support the event and made the night. The Proba Mikronfu brand has become an integral part of our company. And with big plans in the works, it's going to be interesting to see what memories we will be looking back on next anniversary.
Do you want to practice public speaking with us?
Discover the latest updates from the 10th Spring IO Conference in Barcelona. From GraalVM to CRaC, dive into the future of Spring Framework.
Read More »
Get ready to clear your throats and practice your public speaking skills because Proba Mikrofonu 8 is here!
Read More »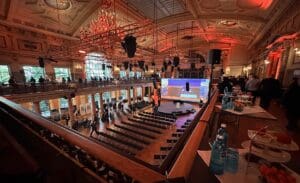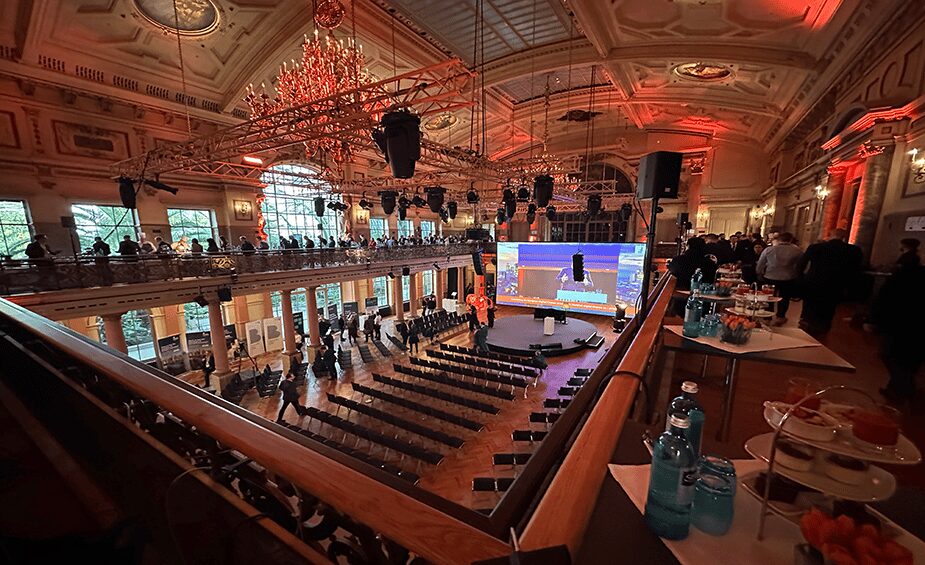 With the financial landscape set to change, here are three trends that you should know from the Frankfurt Digital Finance Conference.
Read More »