Mic Check V(Próba Mikrofonu)
Proba Mikrofonu has come and gone. The fifth iteration of the event was a blast. If you are unsure what Proba Mikrofonu is or are looking for a re-cap of the event, we have you covered.  Let's check out the why,  where, and who of the event.

Proba Mikrofonu (Mic Check) was created to help our team members develop soft skills. The event gives people the chance to develop their own voice, to build confidence and to practice speaking at conferences. We are proud to give people a chance to speak about their passions in an open environment. Arranged in-house and organized by our team, volunteers take to the stage to speak about any topic of their choice.
Hosted in Centrum Zarządzania światem in the heart of Warsaw. The venue helped to provide the right atmosphere for the Event.
But, FOR THR FIRST TIME EVER, the event was online. Thanks to the technical wizards behind the scenes, we were able to bring Mic Check to a larger audience. For those of us that couldn't make it to Warsaw we could watch from the comfort of our own homes, guilt free in our pyjamas.
The People who made the night
This year we had one host and 4 speakers covering a range of topics.  So let's jump in and have a look at who made Mic Check so amazing.
The night started with a joke and a ripple of laughter from the night's host.
"Why do java developers wear glasses?
Because they don't C#"
Monika Kaminska did a fantastic job keeping the ball rolling through the night and keeping all the guests in check. Bringing her own sense of style to the night. Mic Check wouldn't have been complete with a host.
Kicking us off, Bartek Pośpiech took to the stage for his talk "So I heard that you want to have a design system? But you have only one app". Bartek's talk centered on the benefits of creating a 'design system'.  By comparing it to Lego, Bartek was able to describe the infinite ways we can build templates.
A design system is a "perfect balance between a style guide and a library where all patterns can be found".
He put forward the argument that taking the time to build a design system would be efficient, create consistency and give an overview of all components. Even with the challenge of building a system the outcome would be beneficial to all.
What's the best way to see the forest and the trees?
Next up was our Executive chair, Ian Tidder. Drawing on his years of experience Ian spoke about the best way to find bugs. His stories ranged from dealing with the millennium bug to telecommunication problems in Switzerland. His advice came down to viewing problems with calm and taking a step back.
Tickling the audience with a joke about the French Revolution and moving on to an Inspeerity science experiment. Ian described how that when looking at the big picture we often miss the small details.
An example was taken from his experience in Venezuela. The company had a system that was constantly crashing. The current contractor was "pulling his hair out" over the problem and Ian was tasked to fix it. When he arrived there was panic from the management team. By taking a step back and viewing the problem from afar Ian was able to spot the problem which was missed because the current team was too involved and missed the small details.

The take away message from the talk; is to take a step back and try to view the a problem with calm otherwise the small details will be missed.
Before the next speaker could come on though the show was interrupted by birthday wishes for Wojciech Kasa. Presented by Sebastian Dabkowski and Pawel Bazyluk, because there is always time to celebrate in Inspeerity.
After a small break the show was back with the next one.


How do you program your mind?
Agnieszka Kucharczyk's talk centered around programming your mind. As a dietitian she was able to give advice about how having a healthy diet is good for you mental health.
Starting her talk with a simple question "would you pour gasoline into a diesel engine?" Of course the answer was no, apart from a couple of people admitting to mistakes. She went on to ask "and do you pay attention to the quality of the fuel you supply your body every day?"
With 97% of Poles saying they care about the fuel they use for their cars. But only 20% saying they know what's the right 'fuel' for the body.
Comparing an engine to a body, she made the argument that people should pay more attention to the food we supply to ourselves.
Agnieszka went on to layout a dietary plan that would keep a person fit and their minds healthy by detailing the effects different foods have on our body and mind.
Do you want to practice public speaking with us?
How do you monitor applications?
Putting his technical knowledge on display, Dawid Binczyk's talk "Kto mi zeżarł cały RAM?" (Who ate all my RAM?) detailed application monitoring.
Covering areas such as which metrics to watch and  how to monitor the applications performance, It was a technical talk packed with information.
Giving examples of metrics such as, CPU usage, database size and uptime. Along with the advantages and disadvantages of the differing approaches. Dawid was able to highlight the important areas to monitor when launching an application.

Pulling all the information together, he put on a demonstration, showing a practical approach to monitoring applications.
The night was a great success and a big thank you to all involved for making it so special. It takes a brave person to stand in front of a crowd. And this is what Mic check is designed to do, build confidence.

So if you want to be part of the next Mic check our current job listings. Or if you are already here start thinking about what you can bring to the next meeting.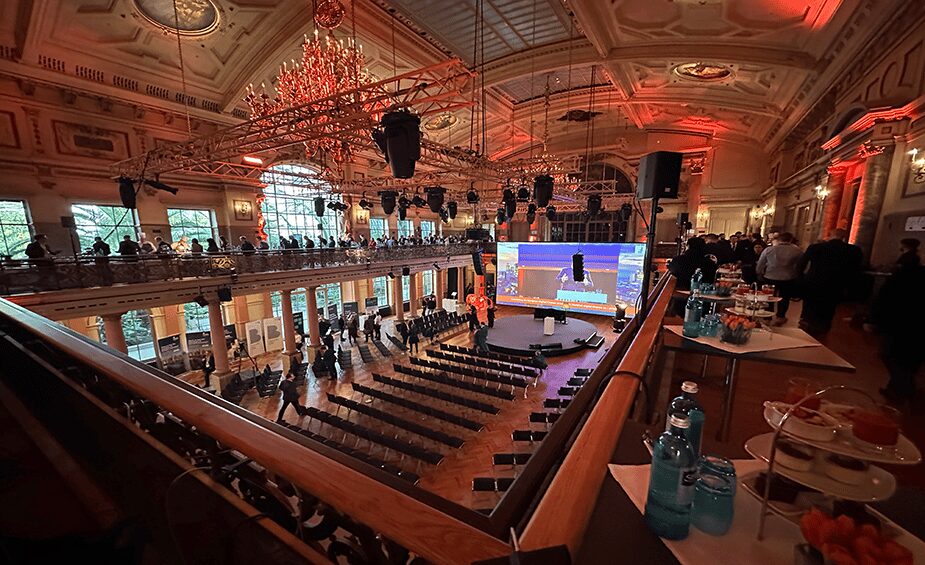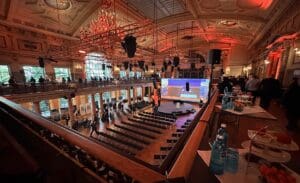 With the financial landscape set to change, here are three trends that you should know from the Frankfurt Digital Finance Conference.
Read More »
Proba Mikrofonu (Mic Check) is celebrating its anniversary. Come see how we celebrated our internal event with cupcakes and quizzes.
Read More »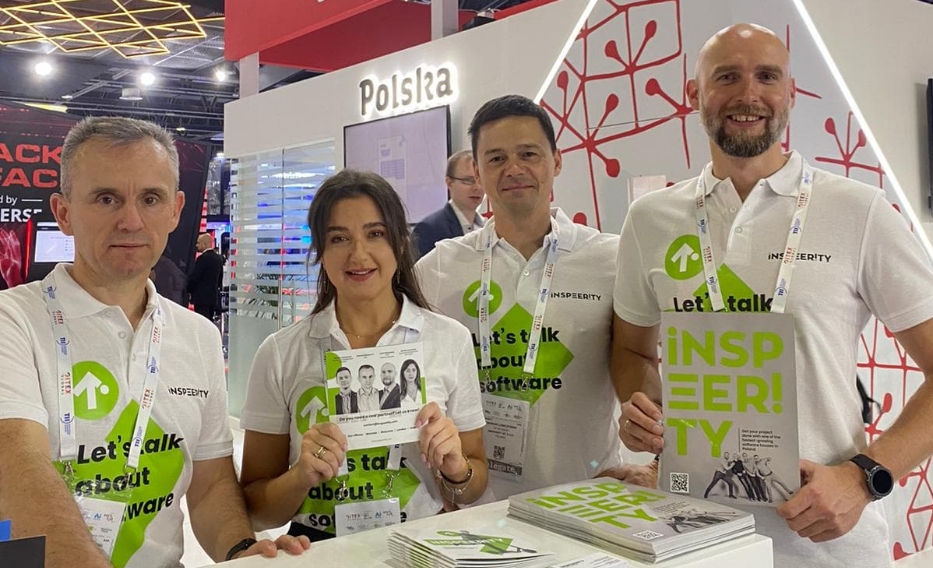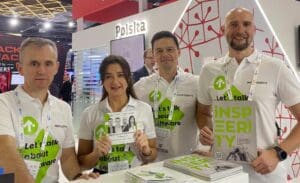 Imagine two million square feet with 5,000 companies from 90 countries, including 800+ start-ups.
Read More »