It's the 23rd September and the sounds of excited chatter fill the bus. As the doors creaked shut the team cheered. It's time for our integration-trip.
But what would it be like for the new guy?
My name is Jon. I am both new and known to the company which puts me in a unique situation. I have worked with Inspeerity for 3 years as an English teacher, but this year I took the plunge and joined the team in the marketing department. For so long I have had contact with them only through the glow of a computer screen and rarely in person. So the joy of meeting a ex-student for the first time set the tone for the next couple of days. Greeted by a hug screamed welcome to the team.
Building a strong team is vital to our brand and this September we headed to the beautiful city of Pisz in Mazury. With a tight itinerary on our hands we had a lot to cram into the few days we were away. There's a thrill to socializing outside of the small talk of the office environment and this time the company wanted something special.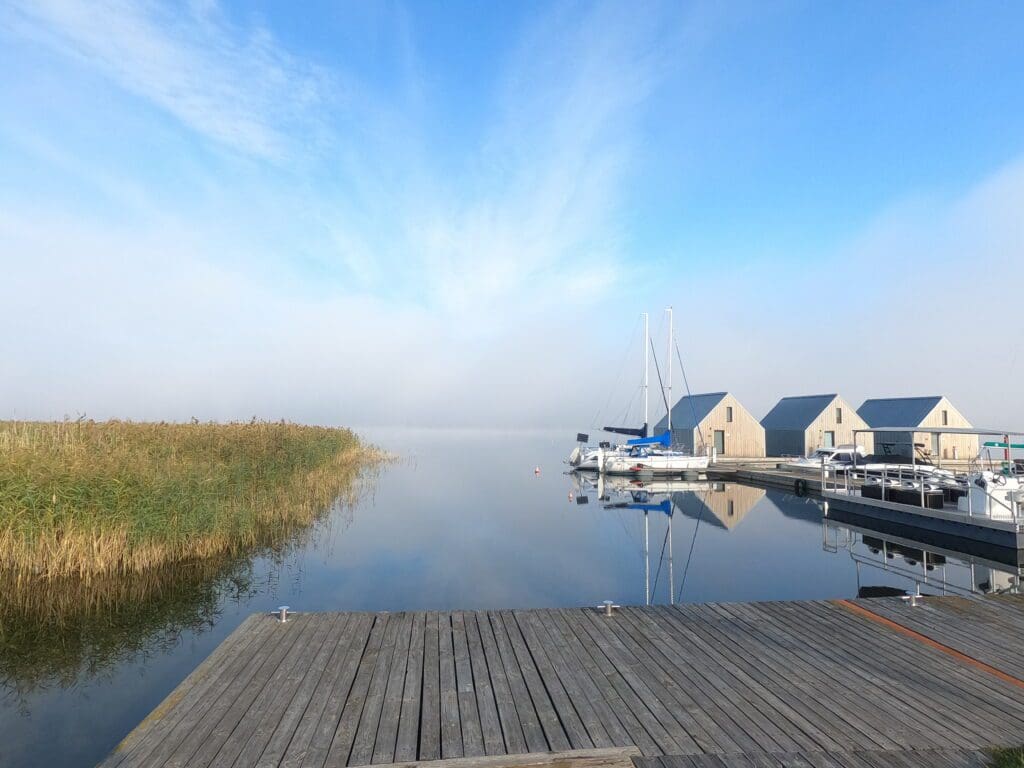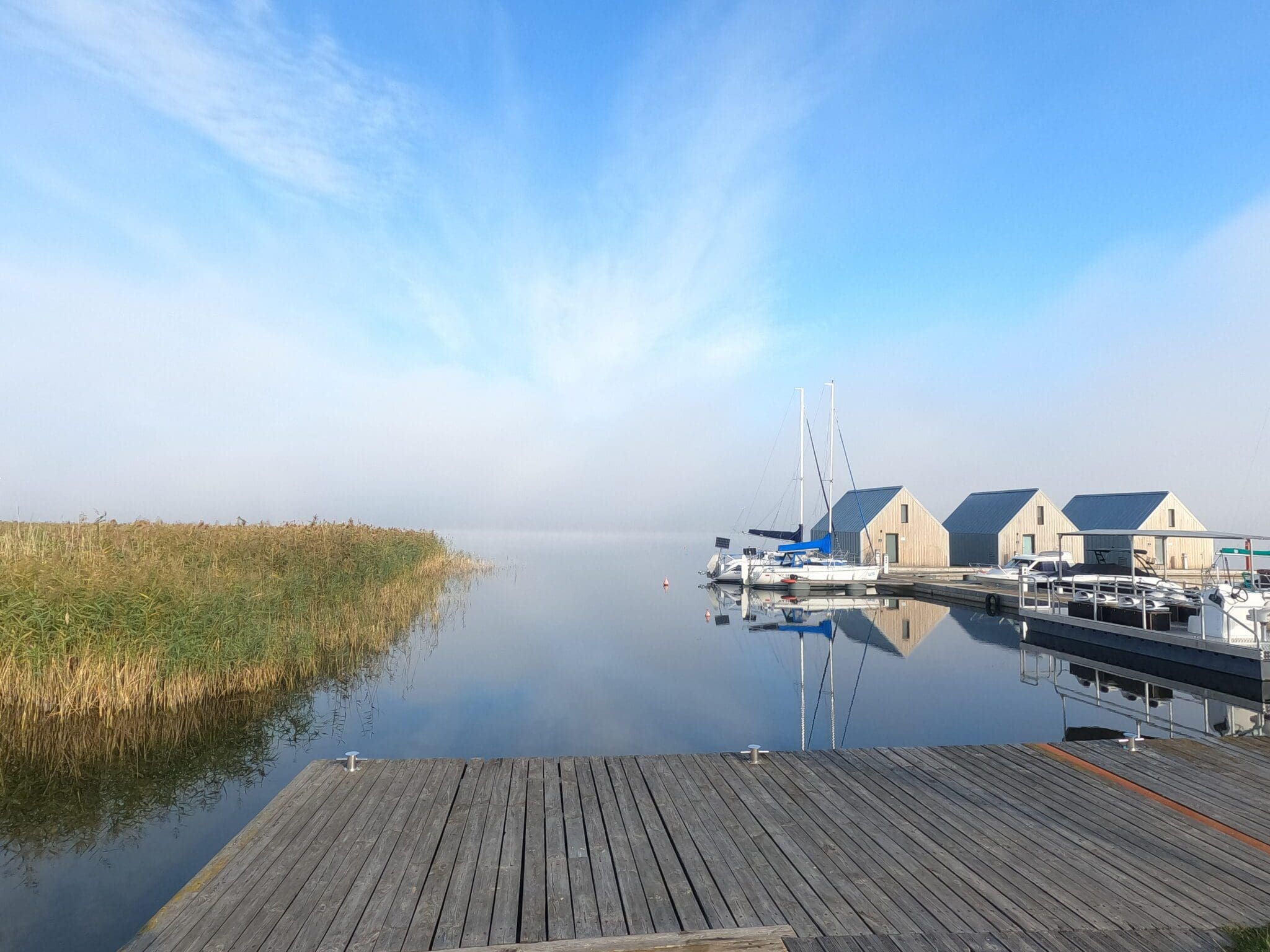 Awards, hoodies and hugs
As all good journeys do, it started with getting to the destination. The air of anticipation gripped the team as we headed onto the coach. Not soon into the trip our team leader Sebastian, acting as waiter, handed out sub sandwiches to all. If he wasn't needed in the office he would definitely make a great butler. A portable music system provided some of the travel's entertainment and singing colleagues the rest.
Arriving ahead of time gave our team from Białystok enough opportunity to get ready while we waited for the rest of our group from Warsaw.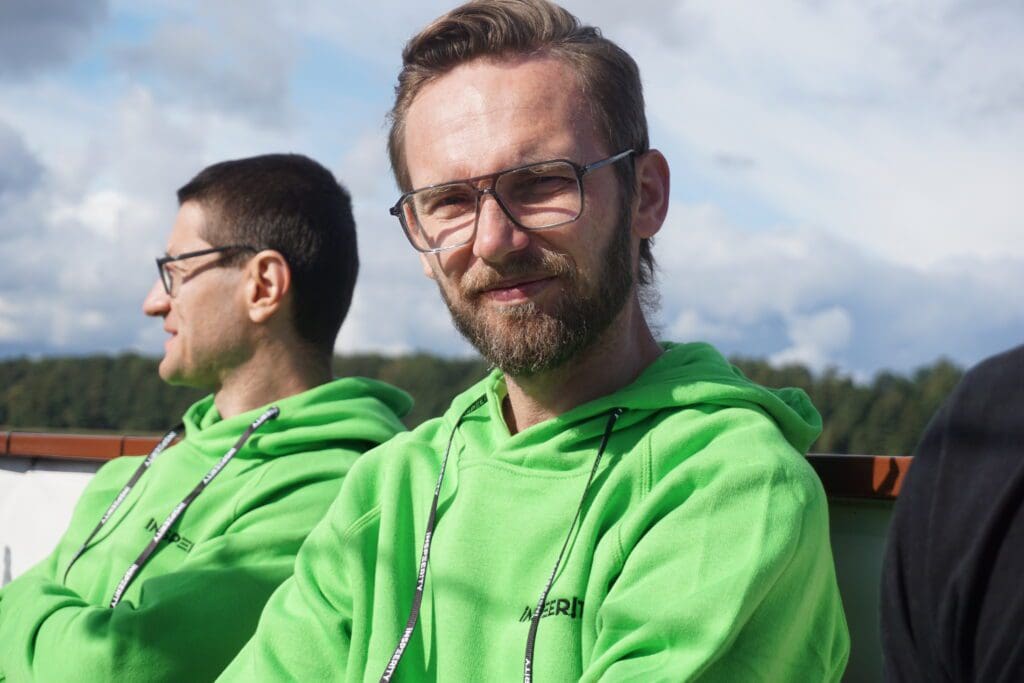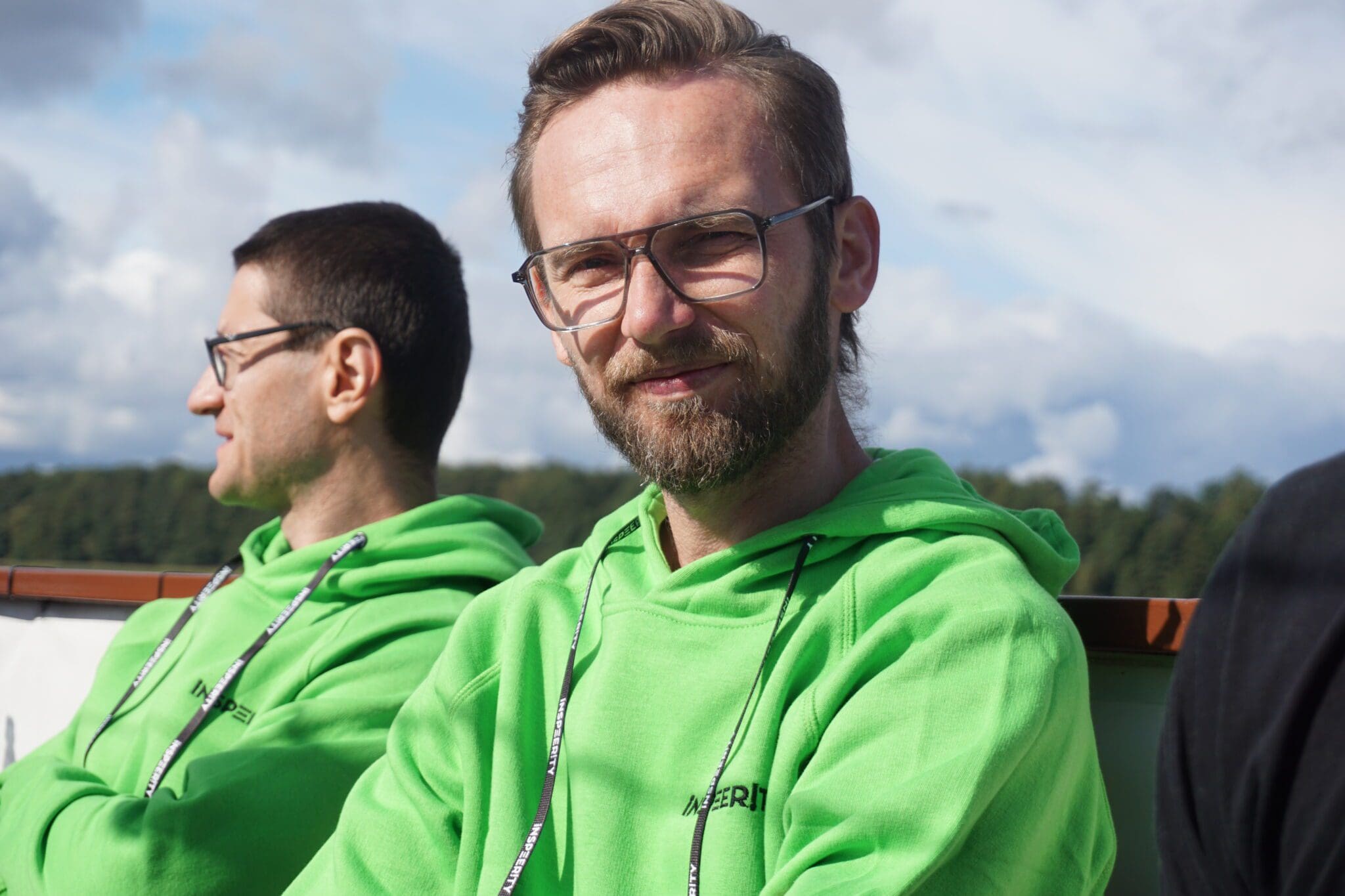 The first of the surprises came as we went to our rooms. A green hoody was sitting for every person on their beds. In the company's colour embroidered with our logo and with a simple note.
"We're Bluzbrothers now"
It was a secret that a handful of people had guarded. And I'm not surprised with that pun. It was a pleasant welcome but we didn't have time to admire them for long as the Warsaw bus had arrived.
When two offices from the same company get together you can expect a whirlwind of handshakes and hugs. I wasn't disappointed, so many new names to remember. And a few more faces that I had only seen flicker on my computer screen before. It wasn't long before the night was in full swing with its own unique dress code.
The theme of the night was tracksuits and watching the enthusiasm that some had put into their costumes added to the atmosphere.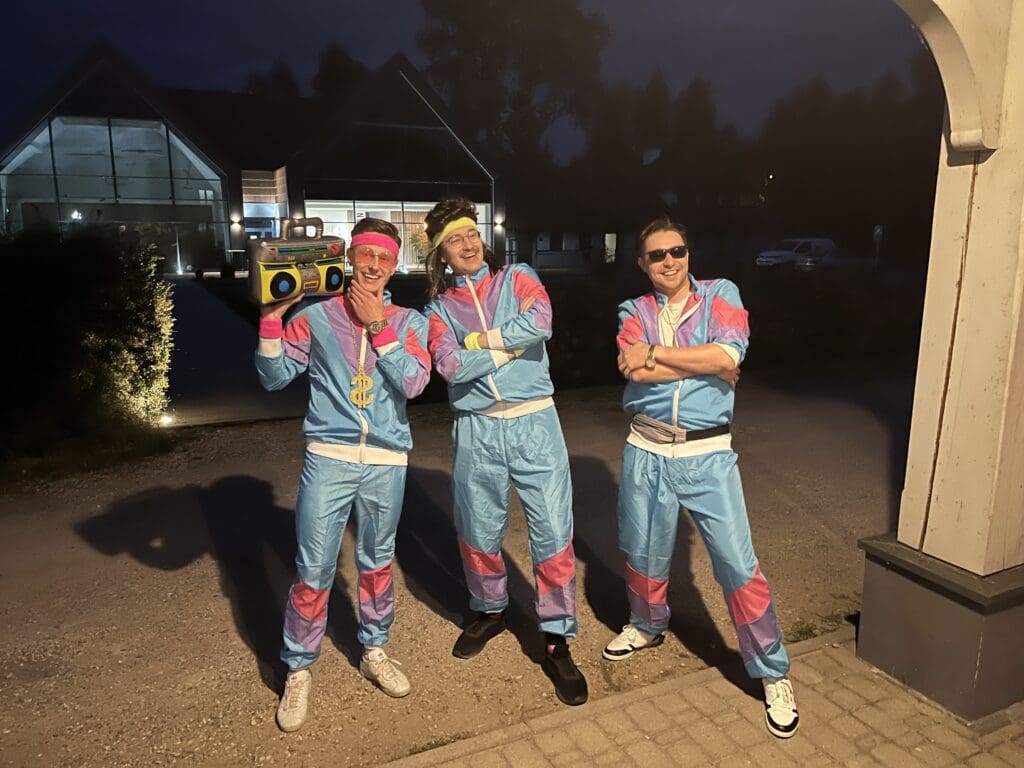 An award show worthy of the Oscars
Dressed in our costumes, we headed to the banquet hall for a three-course meal.
As the night progressed the food gave way to conversations and dancing. The joy of catching up with team members, meeting people for the first time and putting names to faces.
The surprise of the night was an award ceremony, with every Inspeeriteam member getting an award for all manner of achievements. The non-stop applause echoed through the hall, with the biggest of cheers going to the team leaders. Such awards were a way of saying thank you to everyone on the team.
Some winners included;
Dawid Binczyk for attending 100% of all company after-hours events
Agnieszka Kucharczyk for giving the best dietary advice
Paweł Bobryk for being an example of patience
Kacper Cybula for asking great questions
When it came to an award for the best CEO, our only CEO Dariusz Gorczynski won. At news of this shock win the team rushed forward to pick him up.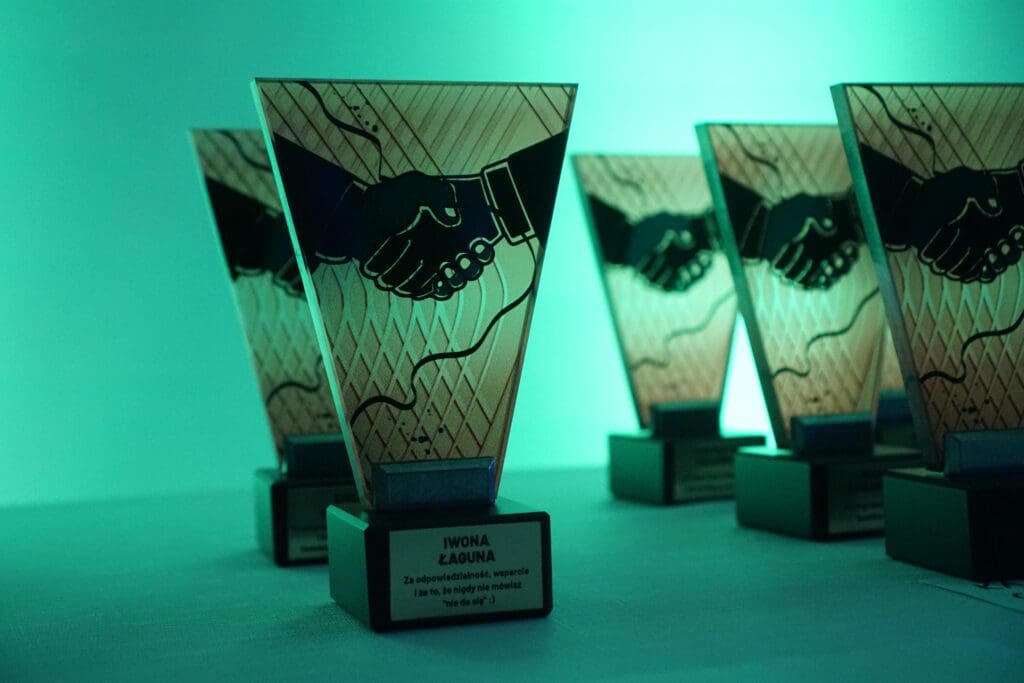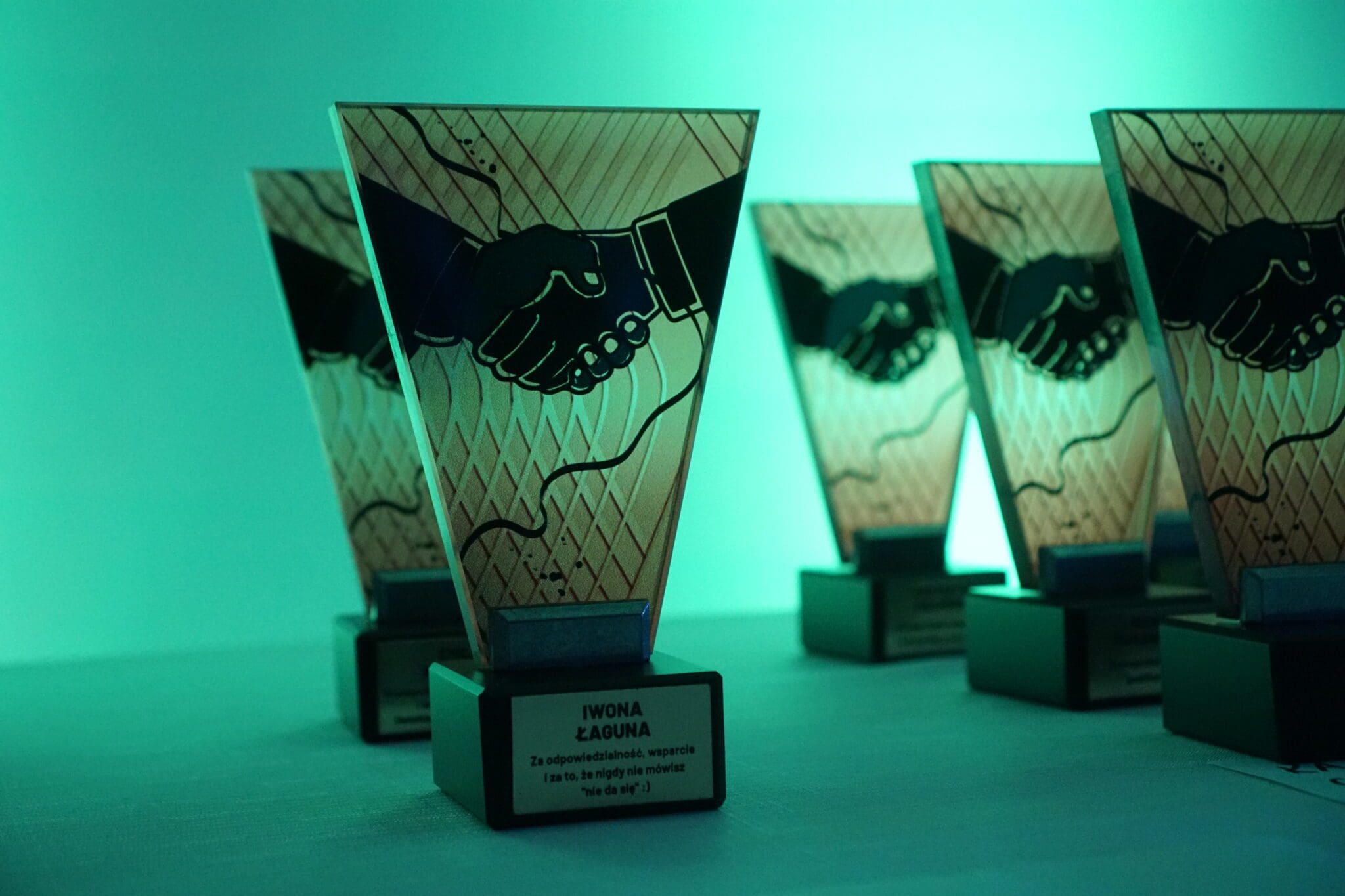 The night carried on as a blur, with the chance to catch-up with people that I will be working with closely. I had the wonderful opportunity to swap stories about hobbies, children and travel.
The night finished, as is tradition, with karaoke. I was only told what this was like and part of me is thankful I wasn't there.
The next day
As expected, the next day started slow. Some brave individuals even deciding to take a cold dip in the lake to wake themselves up.
Before the day we could have picked from four activities; kayaking, sailing, fishing, and a cruise.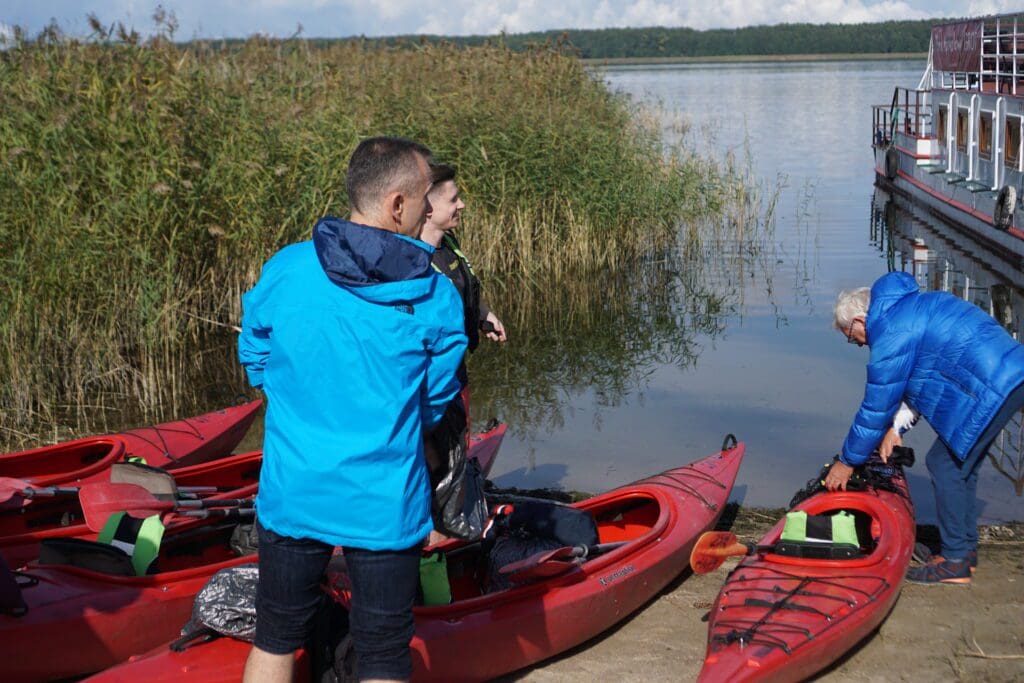 So what did the team make of the weekend?
Sebastian Dąbkowski – lead .NET developer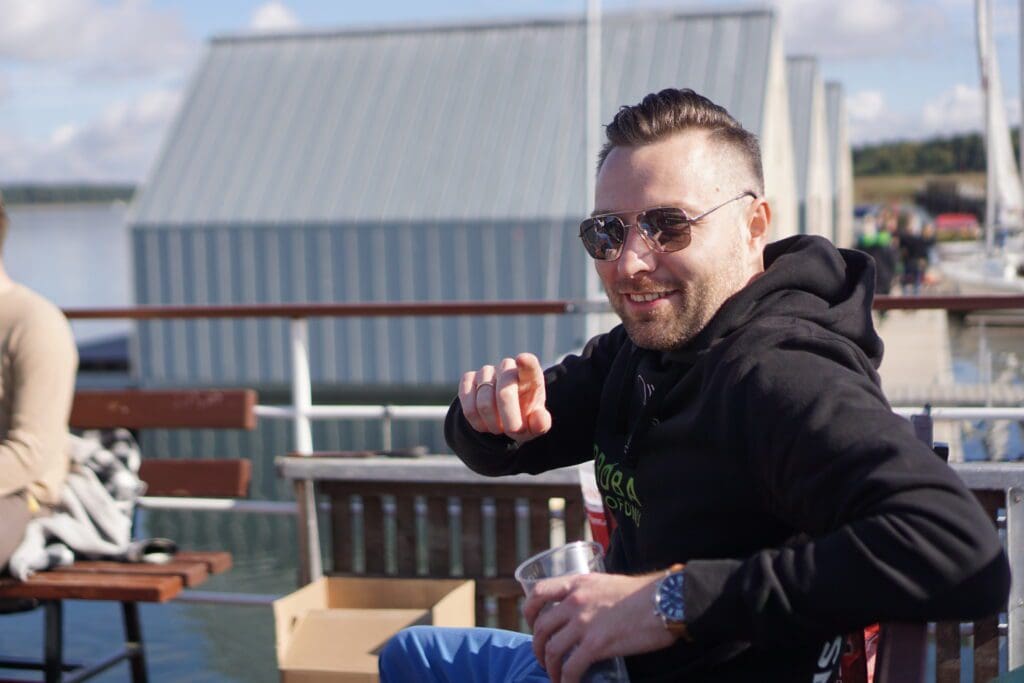 "I always enjoy going on these trips. It gives me the chance to talk to other people about things other than work. What made it special was we were able to spend more time with each other in a way that we enjoyed. On the Sunday I went on the cruise, it was certainly calmer than the first day but that's how it should be.
Going on the cruise gave me the opportunity to chill with my colleagues and speak about some personal obstacles. I feel that we came away from it with a better understanding of each other. My one criticism was it was over too quick. I thought that I could speak with the new hires a bit more but everything was so fast, there wasn't enough time to achieve this. The one benefit of these trips is always the new memories they leave with me."
Karol Wiszowaty – COO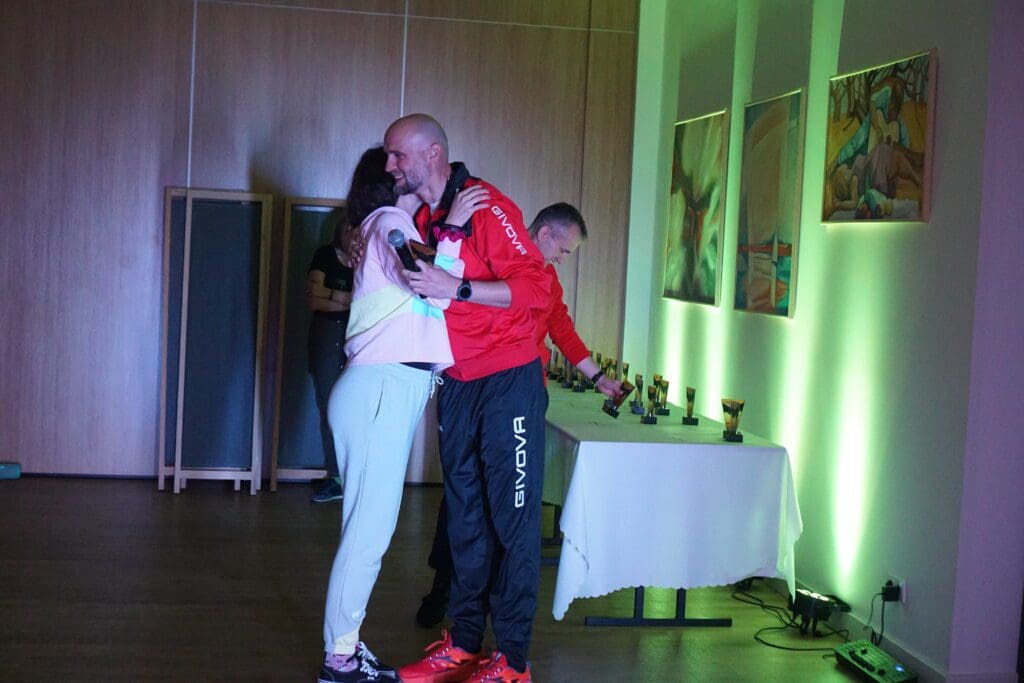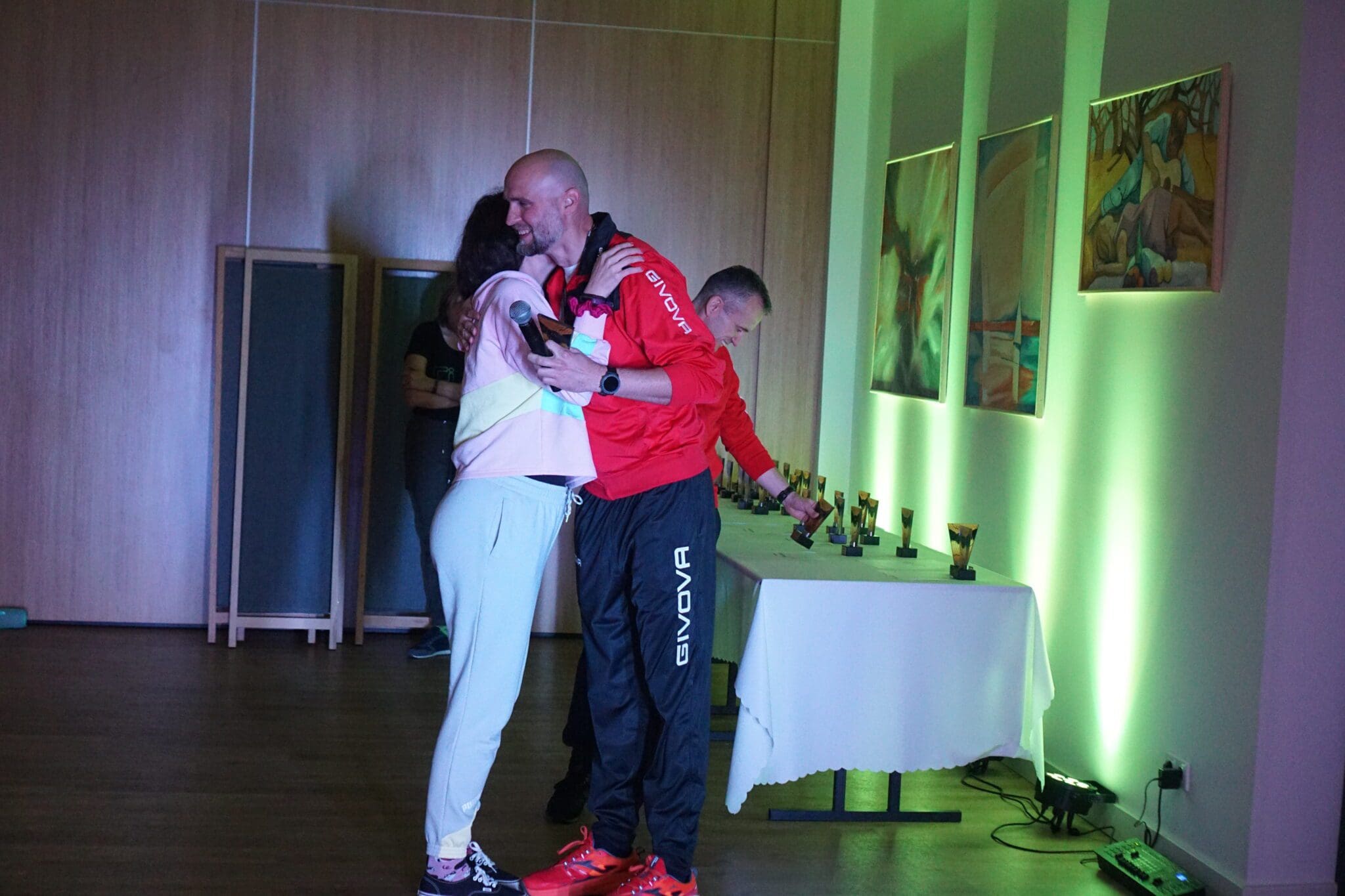 "For me it was obvious that I must be there. It is not only a great occasion to meet f2f but also to spend some time together in a very beautiful place. Of course, we cannot forget about the party – I really enjoy partying with these people! It was great to see the team already dancing even before the DJ had started to play. I knew then it was going to be a great night. The award ceremony was another highlight, it's always nice to thank people for their hard work.
On the Sunday I went fishing, although nothing was caught apart form one mollusk it was still a success. For me it was great opportunity to spend time together. There was lots of laughter but also some serious talk so we could get to understand each other. It happened that in our group two colleagues were fully remote workers so this was the first time I've met them in person.
Overall the event was a 10/10. When you meet people you feel connected, you feel a part of something real. We put a lot of effort into selecting people who have similar values, who have positive energy. And being there you can see and feel it. I met people I've never met live before which helped me understand their actions on a daily basis, theirs needs, motivations, and personal goals. And that is something I value a lot, to see that even being very different we think the same and want to go into the same direction. That we are one Team and that gives me the power to move forward."
You can come for the next trip with us!

As Sunday closed we said our goodbyes to the Warsaw team and headed for the coach. The time in Pisz was both busy and short but it was something special. Getting the chance to bond with a team I will be working with closely was an opportunity I couldn't miss.
But the weekend wasn't only about one person. Giving our team the chance to meet in a social environment is important to Inspeerity. And seeing the way people conducted themselves, It's safe to say the team is alive and well here.
Let's hope the next meet up is as exciting as this. And if you want to join us next time, check our open positions !